PayID Casino websites are now a dominant force in Australia, thanks to the government's support of the payment casino service. Playing in a casino offering this unique Australia-based service allows you to enjoy fast local deposits and withdrawals. This guide will highlight the top 10 casinos using this payment service and how to deposit and withdraw with it.
Introduction to PayID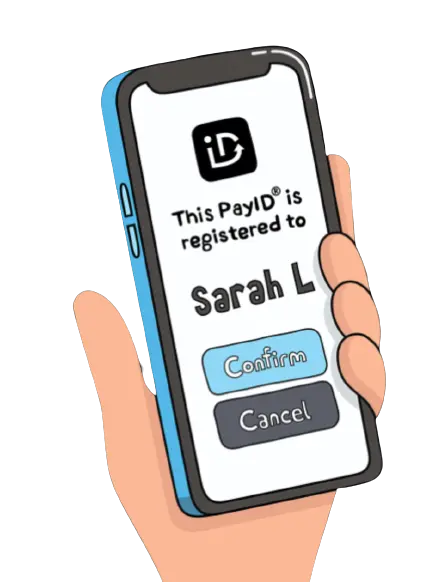 In 2016, the Australian government revolutionized the financial sector by modernizing how bank wire transfers. The objective was to make wire transfers faster, easier, more accessible, and highly convenient. To achieve that, they introduced the PayID payment architecture.
It is simply a short form of Payment Identification. It is a system that requires a form of identification like a phone number, email, or Australian Business Number (ABN) to function.
Payment Identification is designed as a reliable, easy-to-memorize alternative to bank account numbers. So instead of providing an account number during transactions, an email, phone number or ABN would be sufficient.
To start playing in online casinos that use PayID, players must link their bank account to the system to use this Payment Identification initiative. All Australian banks are viable to offer this service. The only thing users need to do is download their bank's app, go to the appropriate section, and link their bank account. Note that it is one Payment Identification to one eligible account number and vice versa. However, It is possible to create multiple IDs with your different mobile contacts and emails and link them to separate banks.
Users can receive money to their linked bank account by providing their ID unit, email, phone number or ABN. They can also send money from their account with the same ID.
PayID deposits are processed in under a minute, while withdrawals may require up to 24 hours for reflection. Both services are significantly faster than standard bank transactions.
How to Deposit into an Online Casino that Uses PayID
You can deposit into your casino easily with this system if your bank is well-funded.
Log into your casino account, tap the Cashier icon and open the deposit page.
Fill in the amount you want on your account.
Select PayID from the list of deposit mediums, and you will be directed to the bank website. Fill up all your banking details and complete the transaction.
The deposited cash will appear in your account within a minute, ready to use for your games.
How to Perform an Online Casino PayID Withdrawal
To use this withdrawal service, you must first use it as your primary deposit choice in most Australian Casinos. See how to process a withdrawal.
Select your Cashier page in your chosen casino.
Tap the Withdraw icons and select PayID or PayTo as your withdrawal choice.
You will be directed to the bank account linked to the service. Fill in the amount to withdraw and provide your bank credentials to confirm the payment.
You will receive the cash directly to your bank account faster than traditional wire transfers.
Benefits of Using PayID
This system is a direct offshoot of the New Payment Platform initiative introduced into the Australian financial sector. It offers faster transactions that significantly supersede traditional bank transactions. It is a revolutionary step implemented by the local government to modernize transfer in the country, and it has been a success so far.
The next few sections will discuss the benefits of this payment and why it is great for PayID casino players.
Easy, Convenient and Accurate
With the introduction of this service, Australian users can have easier online transactions. Formerly, a sender would need the receiving source BSB or account number to make a deposit. But this identity payment service does not require all of that process. All that is needed is a linked ID like email, phone number or ABN.
The receiver, as expected, will receive the cash in their bank account linked to the identity medium. They do not need any account number or special services. Hence, the system is much easier and more convenient and offers better accuracy because the required IDs are easy to memorize.
Secure Encryption Technology
This service has the best encryption technology; players can effectively rely on it for data protection. It has been tested repeatedly, and the results have been positive. There has never been any history of hacked bank accounts since the introduction of this service, thanks to its reliable encryption. Moreover, PayID withdrawal casino sites contribute to the security level of their respective encryption networks.
Hold Multiple PayID Accounts
It is possible to have multiple Payment identification accounts if you have several emails and mobile contacts. Hence, if you hold more than a single bank account, you can still enjoy the fast identification service by linking some of your IDs to them.
Transfer PayID Between Banks
It is possible to transfer an already linked Pay ID to another and maintain its uniqueness and credibility. You only need to contact the service customer support to kick off the process. This flexibility promises a more efficient and flexible service for people who do not want to create multiple accounts. It helps them have a solidified memory of their single ID unit and keep track of their transactions.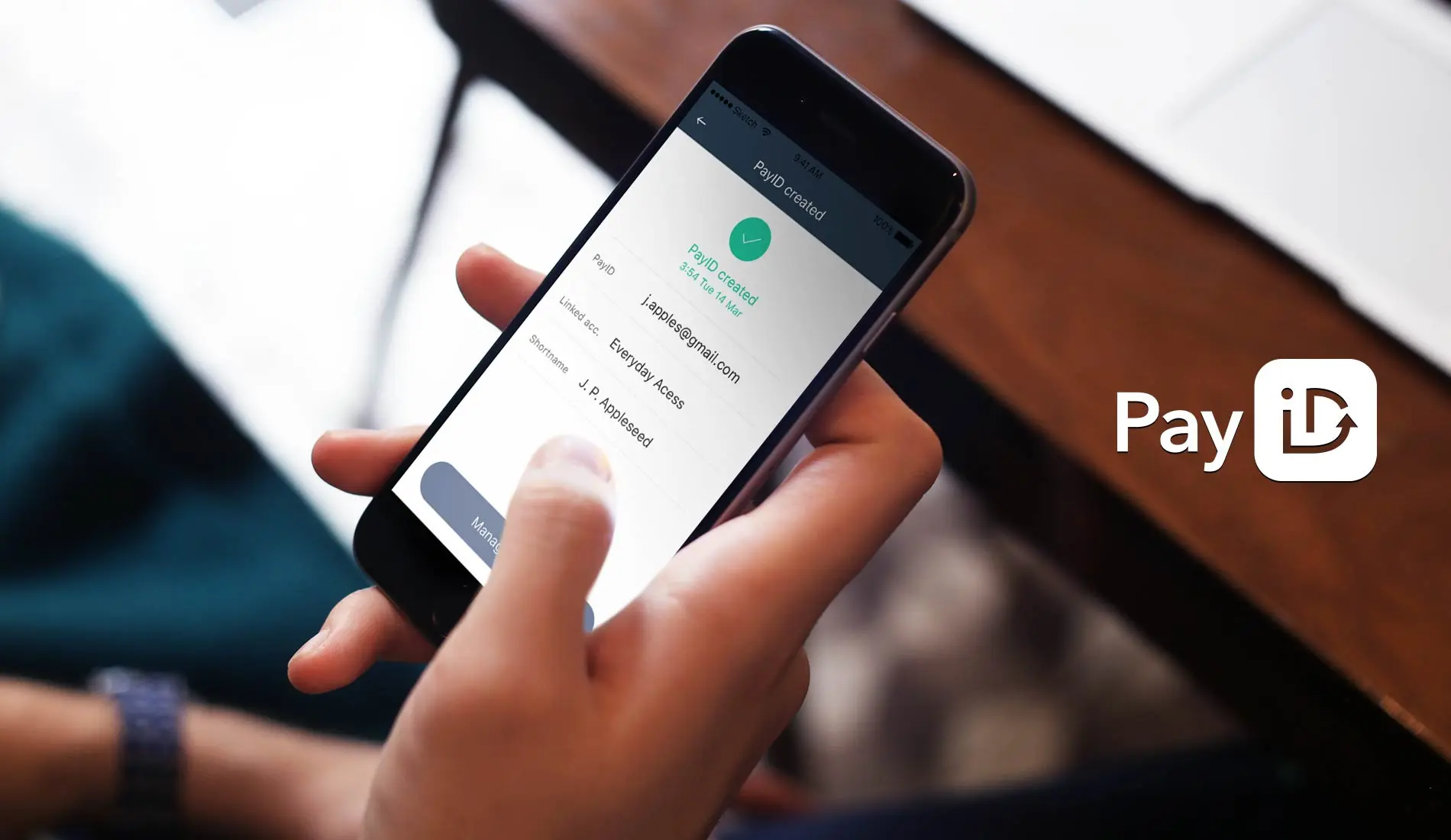 PayID Pokies
You can play online pokies with PayID casinos and even access the best titles. Players may access quality progressive jackpots, megaways and traditional classic titles. These games also have commendable RTPs, leaving players satisfied. Some popular slots include;
Mega Moolah.
Reactoonz.
Gates of Olympus.
Fire Joker.
The Dog House.
PayID Payment Summary and Conclusion
Obviously, this payment service is revolutionary, and it is only a matter of time before its market passes Australia. It is a reliable choice for casino depositing and withdrawing, offering instant deposits at significantly reduced fees. You can employ it to play your favorite games, including special PayID slots and table titles. It is also great for grabbing bonuses, giving players unrestricted access to all offers a host casino has in store.
FAQ
Do All Casinos Accept PayID?
A good number of casinos allow players to make payments with this system in Australia because it is only accessible in the country. Non-Australia residents cannot access this service.
Are PayID Deposits Instant?
Yes. Transferring money from your bank account through this unique system will take less than a minute. It is not limited to business days as it is available 24/7.
Are PayID Deposits Allowed in My Country
This system is only available in Australia, and only residents with traditional state bank accounts can access its fast deposit and withdrawal services.
Can I Use PayID in Mobile Casinos?
You can use this unique system with your smartphone if your registered PayID deposit casino offers mobile services. Most platforms offer mobile services, and some even have smartphone software.
Can I Have More than One PayID Linked to My Bank Account?
Your bank account will only work with a single PayID. Hence, it is important to link it with a verifiable email or phone number, so you do not have any issues in the future.
How Many Banks Offer PayID
Australian financial institutions and banks offer the PayID system for quick deposits and withdrawals. Users just need to create their ID account, and they are good to go.